Software implementations fall flat across varied industries and markets, but chiefly due to manual errors as opposed to software-related issues. Field service businesses have to face their distinctive challenges involving layers of intricacy, remote access, and capabilities; however, these are workable with the appropriate planning and partners.
In this blog, I share with you my five main observations on why field service implementations fail in the first place and offer some tips to ensure effective implementation of the right kind of software. While the frequent reports of blunders happening in enterprise software projects may seem to be surprising, the intrinsic issue is relatively uncomplicated. Below, I highlight some of the main reasons for failed field service management (FSM) implementations:
1. Stuck on old habits
Users set out to replace their legacy systems but expect the software to conform to their old processes. When the new system isn't designed to fit old processes and doesn't work exactly like the old system, frustration ensues and user adoption tanks. We've all been there. Yes, change can be hard, but is your organization missing out on something better because stakeholders and future users refuse to re-evaluate the "why's" behind certain processes? As examples, why was someone charged with a certain task? Why is billing carried out in a non-standard manner? Why are things categorized the way they are? Why does a tech have to drive a warehouse for parts?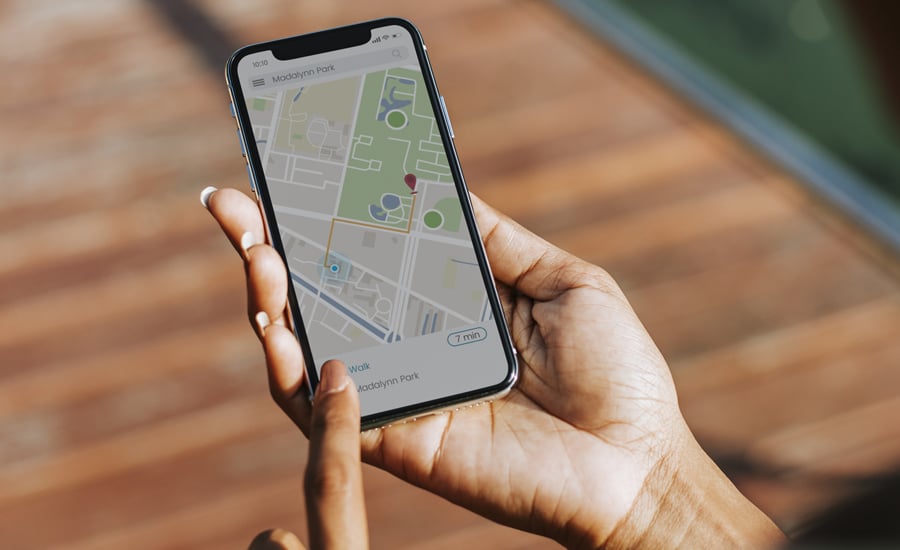 In the case of field service, are you sacrificing modern features such as GPS tracking, notifications to alert customers that a technician is on his or her way, smart-scheduling, or follow-up surveys which yield valuable insight because you have yet to find the perfect fit for your AS-IS process? While process change is not always possible, and you don't want to fix one area while simultaneously breaking another, some project participants won't even entertain the idea of process change. This can be detrimental to the outcome of a project. Remember, modernization is not solely tied to software; it's also tied to the mindset of the organization and its team members.
2. Aggressive roll-outs
Is an organization sprinting when it should be walking? Some of the most successful projects we have seen have started with a pilot group of users and a foundational MVP (minimal viable product). This allows for users to get familiar with the solution and then expand. Build the house, decorate, then move the furniture once you know what you need and where to put it. Even with virtual reality, you start with the house first then accessorize accordingly. Sure, the overall time may be a little longer in a phased approach; however, risk is lowered, user adoption is better, and enablement retention is higher when things are done incrementally.
Consider the feasibility of starting with a region, team, or business unit or perhaps starting with the most critical features first. Prioritization of requirements with your implementation expert will help you deliver value and quick wins.
3. Not identifying the right resources and siloed perspectives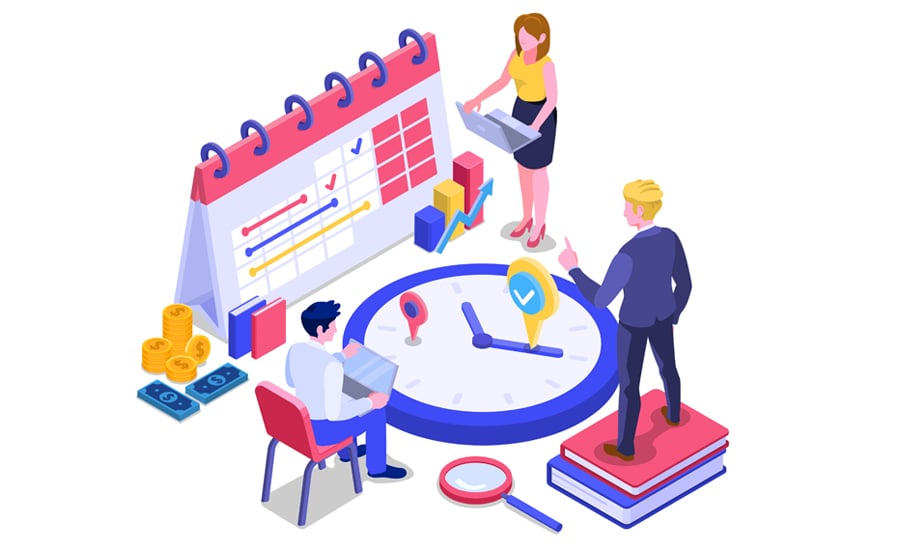 It is critical to have representation from all the roles that will be impacted by the FSM project. This means the call center, dispatching, billing, field techs, and other user roles should be involved in the project from day one (even better if they can be a part of the solution evaluation process). Hearing their perspective and understanding how they spend their workday is paramount to putting in place the right solution. There should be a marriage between how they see things, how the implementation partner sees things based on experience, and how the solution is designed to work (i.e. adoption of best-practices).
Another challenge is when the audience members are only interested in the details of their role rather than the end-to-end solution. Siloed perspectives or not seeing the big picture can result in unnecessary customizations or hyper-specific requirements that negatively impact the masses or pose restrictions on others. This is closely related to point number one of being "stuck on old habits." For example, is your field technician spending too much time on paperwork or information lookup when those tasks could be managed more efficiently by another user, but that user feels those tasks aren't their responsibility? That's where good communication and leadership from the business and an experienced partner can go a long way.
4. Give it time
Some things need to sink in first. If user adoption is a challenge, could you or your partner devote more time to enabling the users? Are users not fully seeing the power of the solution? Would exposing them to certain reports drive up their interest in the application or can integrations of other, more familiar applications encourage usage? If you aren't seeing the desired KPIs right away, communicate the concerns and see what tweaks can be made. Don't be in a rush to underestimate the value of the solution. A good partner wants to see you succeed and will work with you to drive adoption.
5. Rushed implementation approaches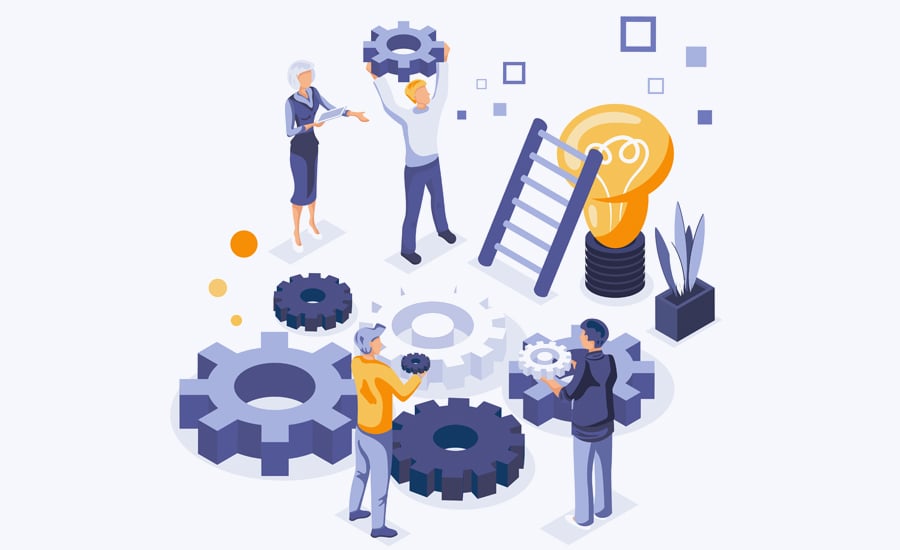 The best way to go about a new software implementation is to take it step by step instead of plunging into it headlong and expecting instant results. What also goes a long way in making the implementation a success is breaking each of the phases down into more achievable segments. You could base these segments on the geography of the teams, the process steps, or the business model.
It will not be possible to get all features ready in one fell swoop. Be patient while going about this. Prior to bringing in fresh and important processes, you would surely benefit to remember that it would take some time for all in the team to become accustomed to executing their work in a new manner. Give them that time. The software will surely start showing you new efficiencies in your team's productivity right away (including improvements in parameters such as in-field time); however, it will be in your best interests to stall the roll out of more advanced features until everyone is comfortable with the new environment.
The Time is Right to Succeed at Field Service Management
You can be assured that investing in or upgrading FSM software is a wise step. Changes in the market, including the more economical prices and adaptability of subscription-based pricing models, are rendering it simpler than ever before for field service organizations to procure and correctly implement an FSM system. Seize the opportunities offered by the software, and make time to implement it well. Your team, customers, and your bottom line will appreciate you.