In a time period where technology rules and things are altering very quickly, businesses are also mainting the speed to arrive on top of the game. Currently, the effect of the Internet of Things (IoT) on business is extremely large. IoT has developed favorable circumstances to propel businesses ahead effortlessly by intertwining inanimate devices/sensors with systems and prospects to gain priceless data over the internet.
New temperature and motion sensors and GPS devices (that are tinier, inexpensive, more standardized, and energy-efficient) are permitting businesses to apply concepts you could formerly only discover in science fiction books. The impact of IoT is already being felt in all aspects of life and work, and its impact will extend more and more with time.
Businesses cannot disregard the colossal scope offered by IoT anymore. They can dig up the data they get from these linked devices and systems to discover new ways that can affect their net income. They have to perceive how best they can make use of IoT to offer no-sweat customer experiences that eventually conclude in customer loyalty, extra revenues, and enhanced effectiveness.
When consumers engage with a business via many channels, they anticipate cohesion and constancy between them all. With IoT, consumers can traverse between channels sans breaks and without the need to start over once more. In short - apart from everything else - IoT is all about getting and offering a better customer experience. And that means improving the experience for customers and also really engaging with those very same customers.
Digitalization or Digital Transformation
Every business will become a software-driven or technology-driven company by 2025 as per leading analysts. In line with this is the SAP Cloud Platform Internet of Things (IoT) - one of the cornerstones in SAP's journey to help customers and companies become software-driven by intelligently connecting people, things, and processes with each other.

Moreover, SAP has introduced the SAP Leonardo Portfolio where IoT is a major element besides machine learning, blockchain, artificial intelligence, and so on.
IoT is one of the key services of the SAP Cloud Platform as shown below.
SAP's Digital Transformation Platform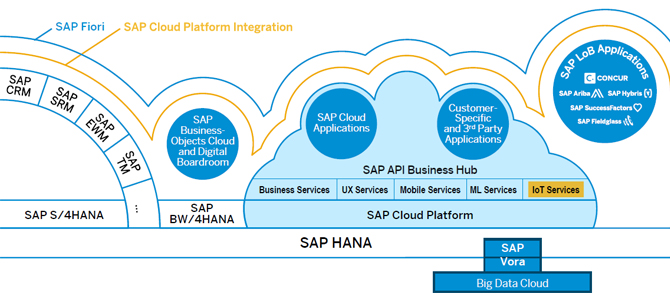 One of the key announcements that SAP made last year was that it will invest EUR 2 billion in IoT in the next couple of years. This is an indication of how crucial IoT is to SAP.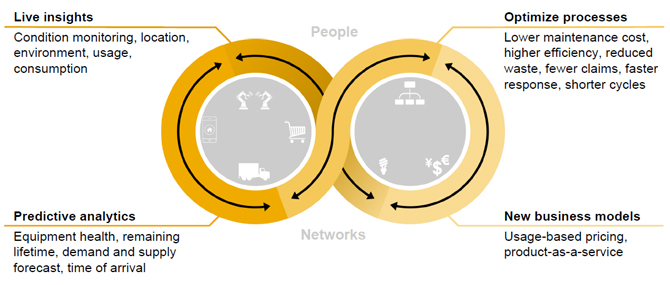 The image above reveals four key facts:
Live Insights: With IoT, we are able to understand how IoT devices, machines, robots, and so on are being used in real time. Basically, it involves monitoring, location, environment, usage, consumption, and the like.
Predictive Analytics: It's very important to understand when your IoT devices are due for maintenance. You know it's already been on for 10,000 hours, so in the next couple of hours you need to perform maintenance on the device before it breaks down. It saves cost and is a very important advantage.
Optimize Processes: With predictive analytics, businesses are empowered to optimize business processes much more efficiently and avoid unplanned downtime of devices, so that they can perform much better forecasting of when devices need to be replaced and maintained.
Usage Based Pricing: If you know how devices are being used, you can offer much better pay-per-use models for your customers.
Application of IoT in the real world: Some use cases
Exotic Vegetable Farming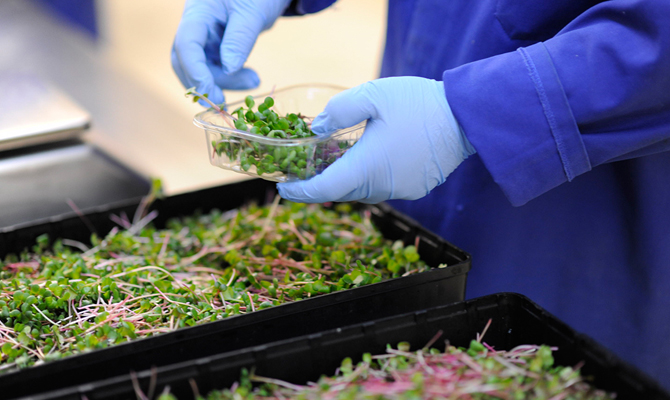 John is the owner who supplies exotic vegetables to various customers.
He also wants to generate new customers by visiting prospective ones. He is well-prepared with a presentation and - most importantly - delivery timelines and the price list. He is in an excellent mindset since he is ambitious and wants to see his business grow. While doing so, he gets a call from two existing customers: one saying that the vegetables supplied are bad and the other saying that there was delay in delivery.
His mindset suddenly changes (which was very positive earlier) into an extremely negative one. This is because his attention is diverted by the implied lack of quality of his produce and delayed delivery.
He has to rush back to his farm and ensure that all his business processes fall back in place. In this journey, he feels that he is on the verge of losing business.
He needs to put sensors in his farms that can monitor the temperature of the farm produce and GPS tracking device on his delivery vehicle so that he can track exactly where the vehicle is vis-à-vis the customer – and that's where IoT comes into play.
Elevator Maintenance and Monitoring by Service Technicians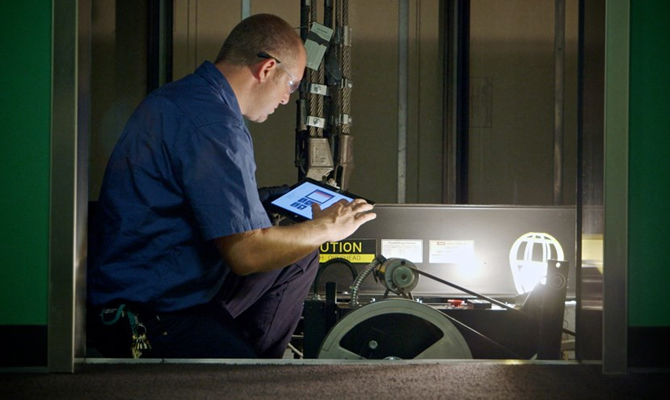 Normally, service technicians of established elevator companies, such as Schindler or Otis, find it difficult to maintain all the elevators simultaneously despite AMCs (Annual Maintenance Contracts). This is primarily because an elevator is after all a machine that can break down any day, any time.
A service technician assigned to the location where the elevator has broken down would prefer a notification on his mobile device; this would help him repair the elevator or address the fault at the earliest so that the downtime is minimum, causing less inconvenience to the users.
Again, this is IoT at play. And, these are the consumer-level devices that have been encroaching into the business arena for a considerable time now, rendering technology entertaining and as simple as ABC to use. The BYOD trend doesn't have to conclude with smartphones and tabs. SMBs can utilize smart home tools, Internet of Things (IoT) devices, such as sensors and GPS tracing devices (as mentioned above), and wearables to make their own working easy and assist themselves in remaining fruitful. If you agree to equip your workplace with an unabridged smart home kit or opt for a wearable or two, you should turn over in your mind the manner in which these IoT gadgets harmonize with your existent operations: certain devices will harmonize better with your smartphone platform, while others will spontaneously access your accounting and expensing software.
Conclusion
By recognizing the truth that even the most experienced experts find it challenging to anticipate the future of standardization in IoT, you'll improve the way you look at the phenomenon and adopt it for your own business. You'll also avoid spending time on big problems that arise from poor understanding of how to steer clear from the IoT wave. IoT is here to stay. Why not make the most of it?