Precise Information – Anytime, anywhere
In the modern day scenario, it is imperative that sales teams ensure that precise and instantaneous information on solutions and services is at hand for customers across various channels. This acts as a leading differentiator for businesses in the long run.
Knack Systems has fundamental experience in implementing Configure, Price, Quote (CPQ) solutions to boost intricate sales processes and also help customers embrace mobile CPQ solutions for instantaneous quote creation. SAP CPQ Cloud solution that we specialize in helps:
Curtail the sales cycle
Minimize the quote time
Faultless quote to order creation
Remove errors from the sales quotation process
Offer price constancy
Grow order capacities via upsell and cross-sell opportunities
Enhance sales pipeline visibility
The SAP CPQ Cloud solution not only offers businesses with a better and consistent user experience for sales quotation creation, but a comprehensive view of the selling process, which allows for superior process governance for sales managers during the quotation journey and aids in re-estimating the prices and lead times effortlessly.
Most importantly, it offers businesses a mobile, straightforward, and structured sales quotation creation process and decreased quoting errors, which ensures a decrease in the sales quotation lifecycle time.
CONFIGURE. PRICE. QUOTE.
Empower Sales Teams, Channel Partners, and Customers to instantly create faultless Quotes
SAP CPQ Cloud automates your configure-price-quote and billing processes so that your sales team can instantly and effortlessly create faultless quotes and close deals. Your sales team can leverage SAP CPQ Cloud's intuitive product configurator to whip up both straightforward and intricate customer quotes with regular and correct pricing that appreciates your business rules and channel partner obligations. With a single click, offer a completely-branded quote for instant approval, with related product documentation, T&Cs, and support for electronic signatures.
HIGHLIGHTS
Sell swifter with intuitive guided selling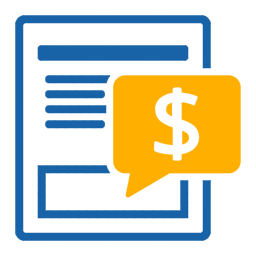 SAP CPQ Cloud unravels complexity. Businesses with highly sophisticated and distinct product configurations turn to SAP CPQ Cloud to empower sales teams, channel partners, and customers to create faultless quotes. The intuitively modeled GUI provides business users with greater quoting power, anywhere, anytime.
Empower Sales Managers with automated approval workflow and reporting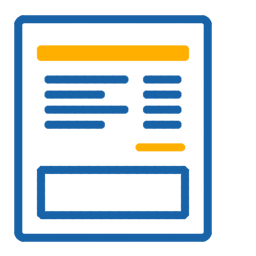 Place crash barriers to safeguard margins and automate the approval process all through negotiations. Swiftly reveal performance data insights via user-friendly reporting tools, facilitating better business decision making.
Create appealing, professional proposals in less than a minute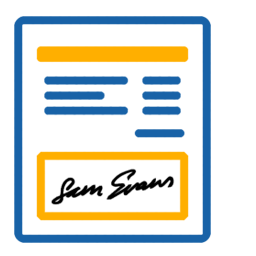 Painlessly generate excellent proposal documents based on established templates, content files, and pricing rules with the world's smartest document generator. Quotes can be delivered and signed instantaneously by leveraging multiple out-of-the-box e-signature integration options.
Knack Systems Services
KICKSTART
Knack Systems' unique implementation for SAP CPQ Cloud includes a series of meetings during which we collaboratively identify your specific quoting and governance needs. By utilizing questionnaires and interviews, we collaborate with your sales managers to comprehend your distinct business processes. Later, we implement SAP CPQ Cloud in a connected, completely safe SAP CPQ Cloud system. In conclusion, we offer training and knowledge transfer, enabling your teams to handle your constant quoting requirements.
AMPLIFY
Implementing a CPQ solution is the best time to reconsider and boost your customer engagement and quoting processes. By remodeling supprting business processes, you can accomplish impressive growths in sales team productivity, minimize the time from quote-to-cash, and amplify customer-delivered value. Knack Systems' SAP CPQ Cloud experts are ready to help you as your CPQ requirements advance.
DRAW OUT
Take advantage of Knack Systems' expertise in deploying an array of CRM, customer experience, commerce, intelligent ERP, and mobility management solutions. Draw out your quoting efforts with SAP CPQ Cloud's contract lifecycle management, AI, and service and support.
Why Knack Systems
With several certified SAP-certified CPQ experts on our team, far-reaching experience with the SAP platform, and a responsibility toward constant learning and certification, Knack Systems has all the right fixings that are required to make your SAP CPQ Cloud implementation a success.
Thanks to Knack Systems' very collaborative approach and our team of experts, your CPQ Cloud solution will be implemented on time and on budget, bringing you real business value from the day of solution go-live.
Knack Systems holds an elite Gold Service Partner status with SAP