Knack Systems Extended CRM Solutions: Welcome to the era of customer engagement
Extended CRM solutions permit businesses to position customer experience at the center of their digital setup.
They are modeled to reinforce several integrations with other solutions, specifically to instill the customer focus across your organization. We have evolved a distinct expertise in the design of extended CRM solutions and intricate third parties' relationship management systems.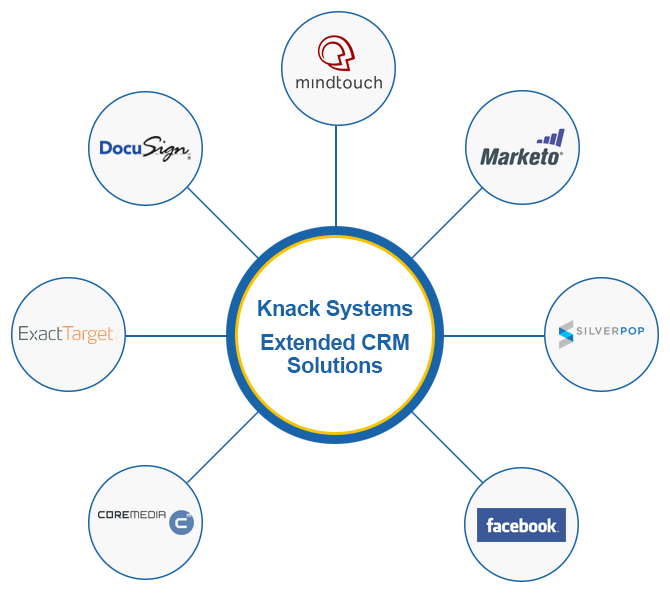 Remember that a successful CRM implementation depends on a number of factors, including risk, cost, and duration. Our SAP Gold Partner status and our team of experienced CRM design experts are what make Knack Systems your preferred CRM implementation partner. Let our mix of off-shore and on-site experts and engineers steer the CRM implementation for your business.