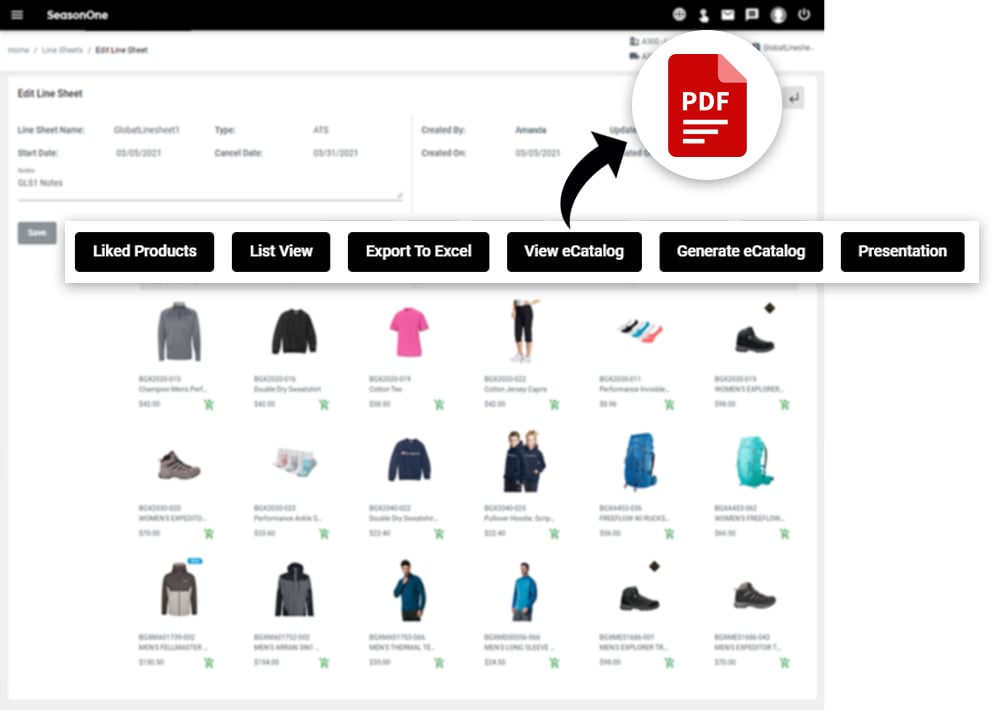 One platform for all pre-book needs, such as customer-specific eCatalogs with rich product content & pdf generation, customer-specific line-sheets with accurate product images & prices, collabrative digital ordering with SAP Commerce Cloud & SAP AFS/FMS/S4 integration, and an offline iPad app.
Streamline in-season ordering with features such as customer self-service, suggested order, customer-specific listings and exclusions, customer-specific price and inventory/ATP, integrated order management with SAP AFS/FMS/S4, and customer self-service.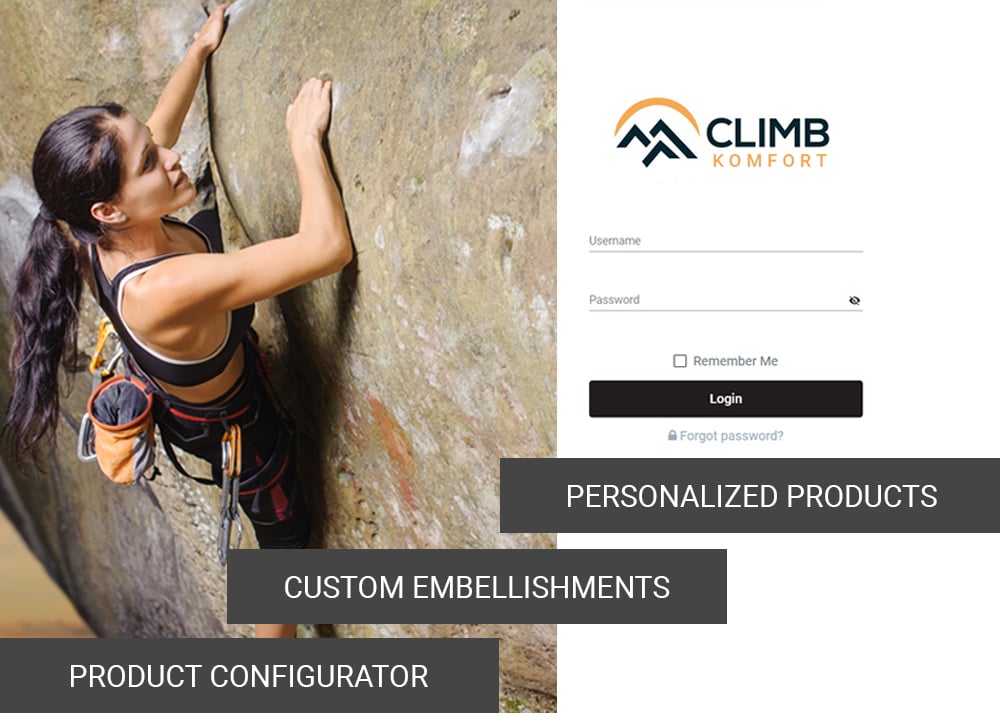 Leverage value-added services such as visual product configurator, custom embellishments for teamwear/clubs/universities, personalized products for corporate accounts, custom SAP AFS/FMS/S4 integration, and vendor portal for print-ready/embroidery instructions for sublimation/embellishments.