Professional Service firms need real-time visibility of all aspects of project delivery, from scoping to billing. Visibility into the entire project and customer lifecycle increases effectiveness and improves the bottom line.
SAP S/4HANA Cloud—the Intelligent Cloud ERP—provides the visibility you need; the ability to innovate continuously; and the latest updates, real-time data, and machine learning. It's a game-changer and here's how it can change your game.
Analyze: Find where profitability has been lost historically and is being lost now –and act: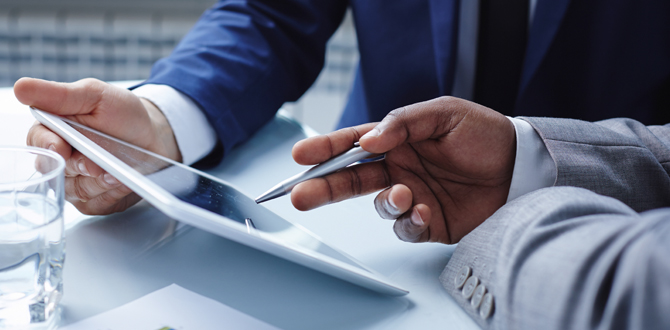 Intuitive, configurable interfaces that give real-time contextual information, insight, and KPIs on key business data before even launching a transaction
Create a repeatable service-offer template with detailed financial estimates for faster, more accurate bidding: Early adopters see 10% more wins
Leave no billable expense or time behind with intelligent analytics that prompt consultants to log time and expenses
Optimize: Make a greater impact in more areas with faster, more accurate billing:
See the margin impact of edits to projects and evaluate multiple scenarios without batch processing; resolve what-if decisions before poor margins or write-offs occur
Automate processes for time-sheets, expenses, revenue recognition. Data entered once appears where needed
Proactively monitor utilization with up-to-the-minute project activity, allocate workload, and optimize resource utilization to cut undesired attrition
Strategize: Turn future scenarios into business impact and control project financials and risks
Leverage embedded analytics to expand the service offering portfolio into adjacent target markets
Granularly know service-offering margins; add customer unique demands into models of your service offering to expand your target market
Increase the accuracy of initial estimates with a continuously improving project template and make sales a trusted advisor with a more mature service
Disrupt: Adapt to shifting market demands with innovative services and pricing:
Refine financial and operations models to the point where they can disrupt their target market by providing an as-a-service-offering where the customer pays for a managed service and longer looks at the work effort or expense details
Project teams can perform self-service analysis of real-time data and stay up-to-date on the actual vs planned margin. No coordination with Finance. No batch processing. No asking for reports to be created
Why SAP S/4HANA Cloud for Professional Services?

Make ERP Intelligent
SAP S/4HANA Cloud makes ERP Intelligent by delivering predictive analytics, machine learning, and digital assistance to accelerate decisions, improve efficiency and empower users.
Deliver Instant Value
SAP S/4HANA Cloud helps professional services organizations manage a rapid pace of change, ensuring access to the latest technologies and delivering instant value, while providing the agility and flexibility to adapt to changing business conditions.

Ensure Business Impact
SAP S/4HANA Cloud can grow and adapt to a professional services organization's changing needs, delivering modern capabilities to enable differentiation and long-term impact.
Intelligent ERP – Stay on track with Live Project Financials always
Running projects profitably is key to any key professional services firm's business. But they can go off-track quickly. Understanding revenue impact is critical. So, a spike in unbilled hours can be an early warning sign – and one that often goes unnoticed with traditional databases. The reason is simple – traditional databases store transactions separate from the analysis. Therefore, projects transactions, like timesheets, are kept in a system of their own with no direct access to financial reporting. The analysis can only happen when the data is aggregated and pulled over for revenue recognition to a financial system or a spreadsheet.
With hundreds of consultants working on a multitude of projects this is usually done just once a month – a time gap that could come at a high price is a warning sign is now the reality.
Intelligent ERP does it differently. Unlike traditional databases, it can capture all transactions of a project business in a single table – the universal journal. The Universal Journal is the single source of the truth for consultants, project managers, project controllers, and finance executives. And since revenue analysis runs live on the very same data, revenue recognition can be done in real time and gives an instant view of project profitability and unbilled revenue.
Finance leaders have instant insight when projects go off-track, indicating a potential performance issue. With all information being live, diving into the project and identifying the root cause is at your fingertips. And with everyone working with the same system, the project can be brought back on track in time, ensuring the business meets its profit objectives.