Building an intelligent enterprise is the new reality for leaders of Component Manufacturing Companies that want to build a sustainable competitive advantage in the global digital economy by leveraging advanced technology.
Embedding intelligent applications across manufacturing and supply chain management processes creates new levels of insight, prediction, and efficiencies that enable superior customers experiences and delivery of orders on time, as promised, complete, every time.
An Intelligent Manufacturing system starts with a Single Source of Truth. Uniquely, this brings together a rock solid core of end-to-end transactions and analytics across all areas of manufacturing and supply chain management in a unified in-memory system.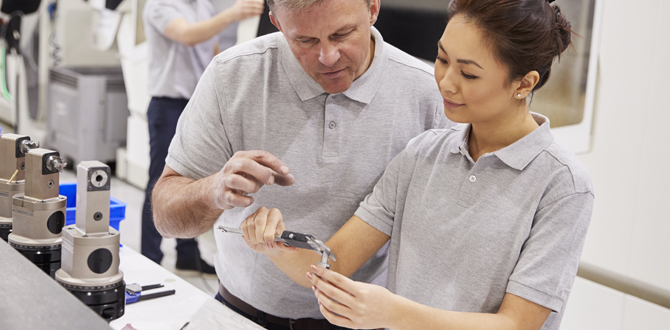 What SAP S/4HANA Cloud Can Do for Component Manufacturers
R&D
Develop intelligent components requires teamwork among many stakeholders and fast decision making to stay ahead of the competition.
Sales
Identify the opportunities that will most likely turn into actual revenue. This creates a better understanding about the anticipated sales performance and builds the foundation for optimal operations planning.
Manufacturing
Manufacture product based on actual customer demand by creating buffers across the supply chain that smooth plans and minimize the bull whip effect. Respond to changes quickly with Real-time MRP to minimize disruption to the factory floor.
Procurement
Predict contract expiration or goods consumption ahead of time, which enables more effective supplier negotiations and relationships.
HR
Shortlist candidates beyond keyword matching and learns from the existing employees' qualifications, skills and experience.
Finance
Automatically match accounts receivables, incoming bank statement items to open receivables such as invoices, and cleared automatically based on the matching.
DDMRP: Demand-Driven Supply Chain Management
1. Reduce Inventory Carry Costs
Eliminate excess inventory and stock to meet actual order demand versus forecasted.
2. Never Run Out of Inventory
Receive alerts automatically when stocks reach an identified level and a reorder point has been reached.
3. Manage Exceptions and Identify Root Cause
Focus on exceptions, higher business risk actions and root-cause.
4. Based on the actual order volume, predictive analytics will create inventory buffer levelsto ensure available inventory, on-time customer deliveries and reduced business risks.
5. You can view Safety Stock, Reorder Point and Max Stock for plant locations and specific products. Receive alerts through Fiori Launchpad when stock levels are low or meet your specified buffer level. Review and adopt suggested buffer levels as needed to meet demand.
6. Real-time visibility allows you to drill into root causes and suggest buffer changes for optimal stock management and customer service. Orders are manufactured as scheduled and delivered on time.
SAP Cloud for Component Manufacturing
The SAP S/4HANA Cloud for Component Manufacturing solution supports manufacturers for the next phase in the evolution of manufacturing –the "intelligent enterprise" –which introduces the digital core in the cloud, innovation accelerators, an intuitive user experience, and instant insight as key enablers.
Knack Systems provides the end-to-end cloud solution needed for intelligent component manufacturers to compete and accelerate profitable growth in the digital economy.
Digitalization of the sales process
In the light of digitalization, the sales process for component manufacturers will transform by leveraging consumer-grade customer experiences. Product information is provided through an e-commerce store rather than in a printed format. The customer can search for related product information unassisted and place an order without involving a sales representative. A sales order is created automatically in the order fulfilment system.
The sales manager continues the process with an insight-to-action-driven approach based on KPIs, managing back orders with the ability to drill down and triggering a conversation with an embedded digital assistant. The order fulfilment manager receives the notification and uses the embedded available-to-promise capabilities to reallocate available material to high-priority sales orders.